Motorworks email newsletter
Join our email newsletter list and we'll keep you up to date with the latest news, advice and products.
Get personalised emails based on the BMW motorcycles you are interested in
Be the first to find out about new products
Chances to win great prizes in our photo competitions
Never miss out on our promotions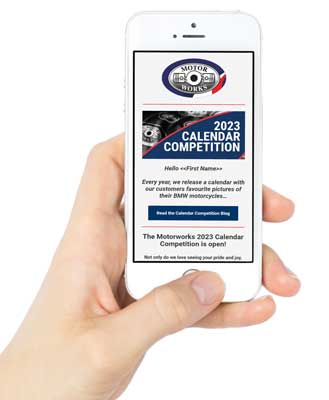 * Indicates required information. You only need to enter your email address but letting us know your name and motorcycles will allow us to personalise the emails you receive. If you'd like to customise your subscription or unsubscribe just enter your email address below to make the changes, you can also unsubscribe anytime from your account or the unsubscribe link in the emails.